Nov 10, 2019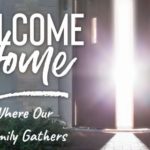 Where You Are Perfectly Safe
Twenty-one billion dollars. That is how much Americans spend annually on home security. We want our homes to be a place that our family can feel safe, where they can be apart from everything that can hurt them. However, the reality is that no matter how many locks and alarms and cameras you might use to guard your house, you and your family are no perfectly safe. There is a greater danger than thieves ... a greater threat than bullies. There is even something worse than physical death. Judgement day is coming, and with it, the destruction of all creation. If that day comes and you are not prepared, you begin an eternal nightmare. In the Church, our brother Jesus has given us a home that is indeed perfectly safe. Not even Judgement Day can touch it, Christmas can look forward to Judgement Day with great anticipation. Even as "the mountains fall into the hear of the sea" (Psalm 46:2), we have Christ's promise that we will be perfectly safe.
Watch
Notes
Download
Date
Title
Nov 10, 2019

Where You Are Perfectly Safe

Nov 3, 2019

Where You Are Free To Be Yourself

Oct 27, 2019

Week 1: Our Need for Christian Community

Oct 20, 2019

Failing Forward

Oct 13, 2019

Week 2: Small Steps Towards Big Destruction

Oct 6, 2019

Week 1: When the Strong are Weak

Sep 29, 2019

Dont be Afraid!

Sep 22, 2019

Week 4 – Destiny: Where are we going to go when we die?

Sep 15, 2019

Morality:What is good?

Sep 8, 2019

Meaning: Why are we here?