Mornings with Mommy isn't preschool, and it isn't childcare. It's something different.
Mornings with Mommy is fun and easy way for you to enjoy activities with your children and meet other moms. There will be age appropriate activities for infants, toddlers, and preschoolers. And the best part is, we do all the planning – you just sign up! Moms can mingle with each other and enjoy activities with their children, including: circle time with stories and songs, arts and crafts, sensory bins, fine motor activities, gross motor activities, educational toys and a snack. The program cost only $5 per family per session and includes all snacks and activities.
Any questions or concerns click here to contact the Mornings with Mommy Coordinator, Kelly Schreiner.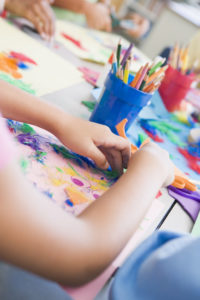 SESSIONS POSTPONED DURING COVID-19 PANDEMIC.
Please check back for updated information! 🙂