SUNDAY MORNING BIBLE STUDY
SUNDAY MORNING ADULT BIBLE STUDY (9:15am)
Our Christian Response to Blessings and Challenges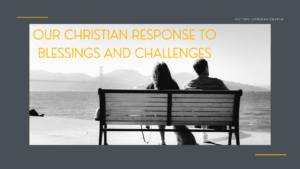 We always need God's guidance and the reassurance that He loves us, especially when we face difficult challenges. We also need to remember that God uses even our most difficult challenges to bless us. But sometimes obvious blessings cause us to stumble just as much as the challenges do. This Bible study leads us to think about how redeemed children of God respond to blessings and challenges in a way that glorifies our Lord.
Lesson 1: When We Experience Unmet Needs and Expectations
Lesson 2: When We Are Hurt by Others and Hold On to Unresolved Anger
Lesson 3: When We Struggle with the Desire for Instant Gratification
Lesson 4: When We Receive Financial Blessings
Lesson 5: When We Face Moral Desensitization
THURSDAY MORNING BIBLE STUDY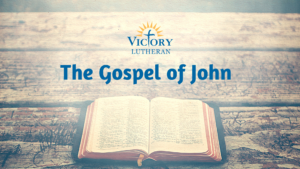 THURSDAY MORNING BIBLE STUDY
In person at church, or online via Zoom at 10am!
To join on Zoom, click the link at the top of this webpage.