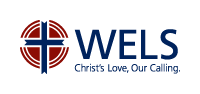 Here are some of the foundational beliefs of our church:
There is only one true God: the triune God – Father, Son & Holy Spirit.

The entire Bible is from God.

The Bible's purpose is to reveal man's sin and God's grace.
God created the entire universe in six normal days.

Adam & Eve fell into sin and brought all creation under God's wrath.

God promised to rescue mankind from eternal death through a Savior.

Jesus Christ is the Savior whom God promised.
Jesus is 100% true man and 100% true God.

Jesus' perfect life and death on the cross paid for your sin in full.

You receive forgiveness in full through faith in Jesus Christ.

Faith in Jesus Christ is a result of God working through the Word.
It is not possible to enter heaven without faith in Jesus Christ.

We do good works to express thankfulness to God, not to earn his favor.

God strengthens faith through Baptism and Holy Communion.

Holy Communion is an expression of agreement in faith.
Jesus will return in glory to judge the world.

All people will be raised from the dead on Judgment Day.

Those who reject Jesus' payment for sin will be sent to Hell.

Those who believe Jesus' payment for sin will enter Heaven.
Our purpose in life is to share the good news of God's grace in Jesus

.